Skip to Content
Texas Rising Star Recognition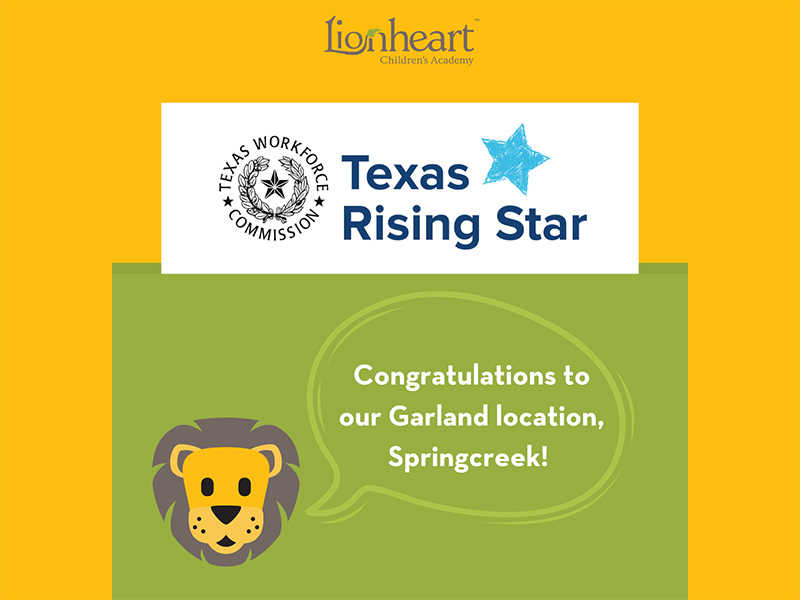 Congratulations to our Garland academy, Lionheart Children's Academy at Springcreek, on their recent 4-star rating with the Texas Rising Star program. Numerous research studies have shown that children who attend higher-quality early learning programs are more prepared for school entry than children who do not attend high-quality programs. This recognition just goes to show what we've already known – Lionheart is one of the best!
The Texas Rising Star ratings are based on Director and Staff qualifications and training, teacher-child interactions, program administration, and indoor and outdoor environments. The fact that Springcreek achieved the highest rating on their first attempt speaks volumes to the dedicated teachers and staff there.
Way to go! We are so proud of you and thankful we get to serve with you!
Enrolling Children 6 Weeks – 12 Years
Infant Care, Full and Part-Time Preschool, Before & After School, and Summer Club for K – 12 Years