Skip to Content
Lionheart Revolving Launch Fund
Are you concerned about current and future generations leaving the church?
Do you want to see every child meet Jesus where they are?
Do you want to see entire families find hope in Christ?
If you answered yes to these questions, check out this short video.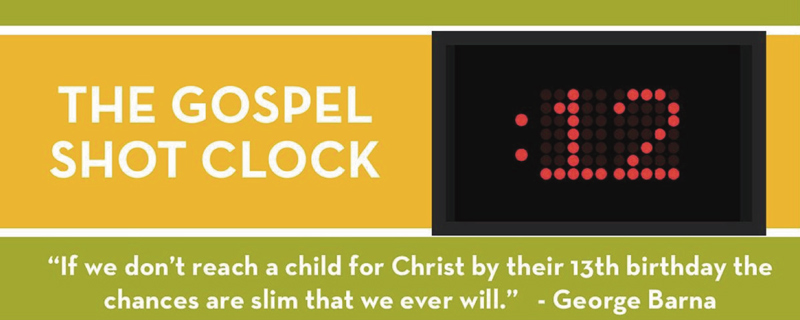 Why Is Lionheart the Right Response?
As evangelists, we want to plant seeds where the soil is most ready to receive: in the lives of children before the age of 13, and again in the lives of young families when they are in need of childcare and open to spiritual guidance.

As disciplers, we want to walk with these children and their families so they grow in their new relationship with Christ. We also connect them with the local/host church for worship, teaching and fellowship.

As business thinkers, we want to do this in a way that is self-funding, so that all the money we raise goes toward reaching more people for Christ.

As entrepreneurs, we want to scale this proven model, especially when scaling means reaching more people for Christ and building His Kingdom through His Bride, the Church.
"Lionheart fits perfectly into my giving as a vision that practically advances the Gospel and meets a real need for families with an integrated business model that provides sustainability."


–David Weekley, Chairman, David Weekley Homes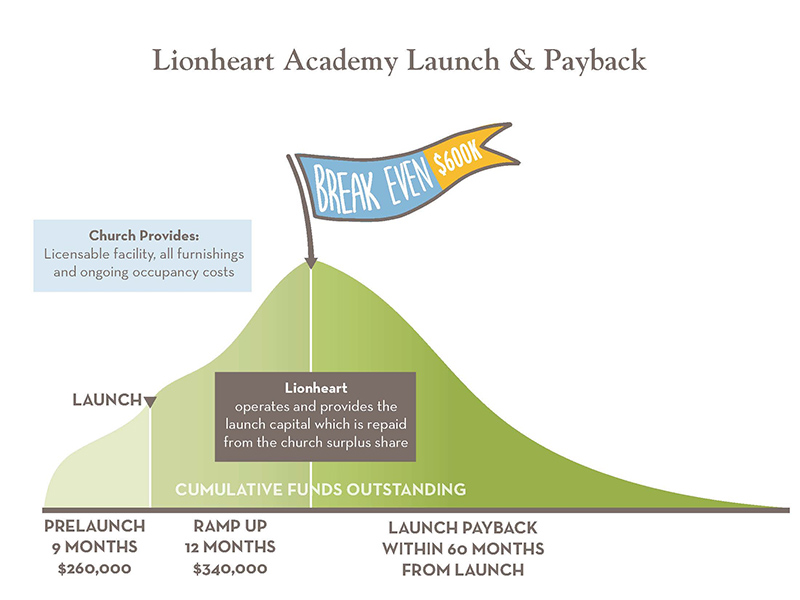 What Is the Investment, and Why Now?
The Lionheart Revolving Launch Fund allows you to invest in the mission of Lionheart, have an incredible impact, then get your investment back, plus interest (if you choose), so that you may invest or give again.

Since 2015, we have learned what it takes to make an academy successful:

We have 16 academies currently in operation;

Tuition is at $16M annually;

We employ more than 400 people serving the Lord;

We serve more than 1600 kids and their families.

We have demonstrated that we are able to open academies quickly and reach more people for Christ. Lionheart's model using existing church facilities is significantly less expensive than the traditional "brick and mortar" child care center model, so your investment supports ministry not infrastructure.

Our detailed business models and analysis provide confidence that your investment will be repaid with interest, blessing you as you explore impact investing. You'll also have opportunities to consider redeploying your funds for future Kingdom growth.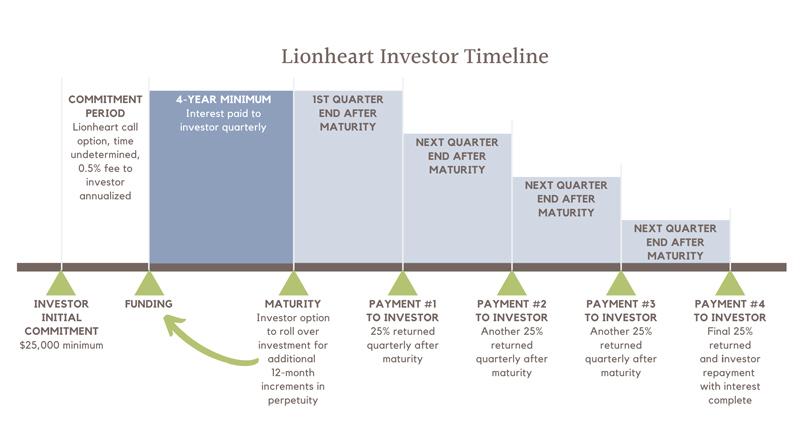 How Is a Lionheart Investment an Effective Way to Respond to the Current Crisis?
As people get back to work, they are going to need childcare. And, as we have seen, this is a bull market for the Gospel. Many parents will be more receptive to the Gospel now than ever before. Now is the time to grow.

Churches will likely lose some of their weekly attenders to "virtual" church. "Virtual" childcare, however, is not an option. Lionheart continues to be a fantastic way to draw parents physically into the Church.
Interested in Working at Lionheart Children's Academy?
Click here to see if one of our open positions would be a "sweet spot" for you!